The bag is an article of clothing, without which it is difficult to imagine a way out into the light, and it does not matter if it is secular event or a trip to the store.This accessory is designed to accommodate the objects necessary for women, and make her look completed and stylish.
The spring-summer collections shows from major fashion capitals of the wold come to the end, which means it's time to sum up and determine the trends of the coming season.
When creating bags for the upcoming spring and summer season, famous Italian top fashion designers have surpassed all expectations. Each of fashion designers tried to excel and create a model that could overshadow the work of colleagues, because they all want to see his work becoming a star product.
General features of bags from Italian shows are:
the short strap,
"kis" Zipper,
backpack,
trapezoid shape,
rectangular shape.
GUCCI
Gucci bags are characterised by a laconic style. The dominating material is the crocodile leather.
MARNI
Marni bags are created for active and motivated women. The shape remind us a sack for sport footwear while the colour is colour blocking – a style that promise to fill the streets in the coming season.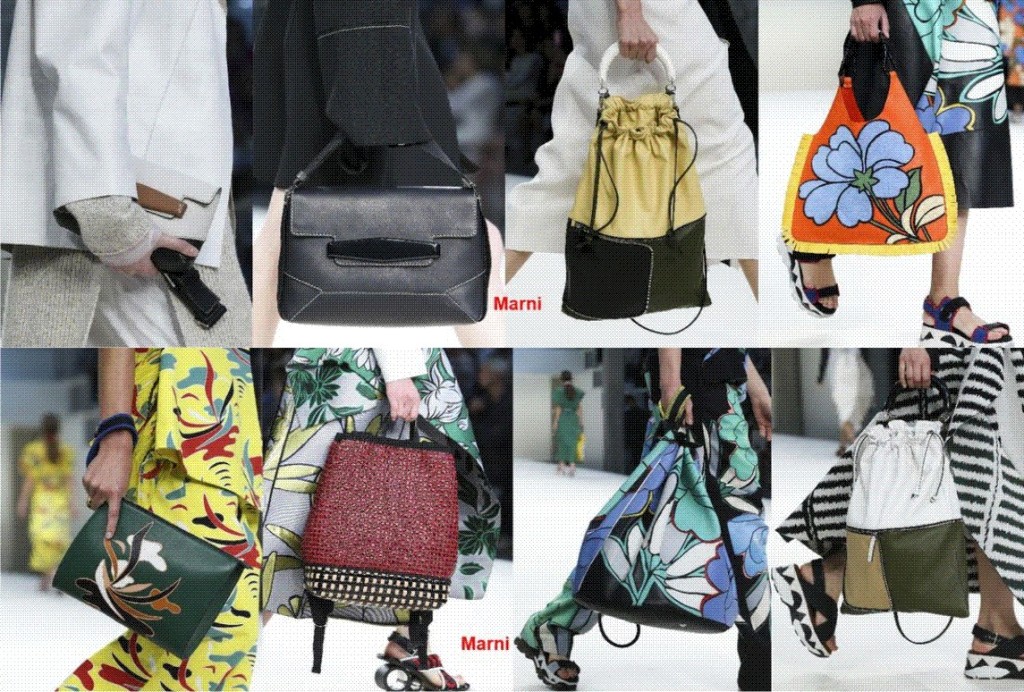 SALVATORE FERRAGAMO
Salvatore ferragamo bags are real pieces of art and a proof of real fashion designer's efforts, as for decorating them it was needed tens of chains with small threads.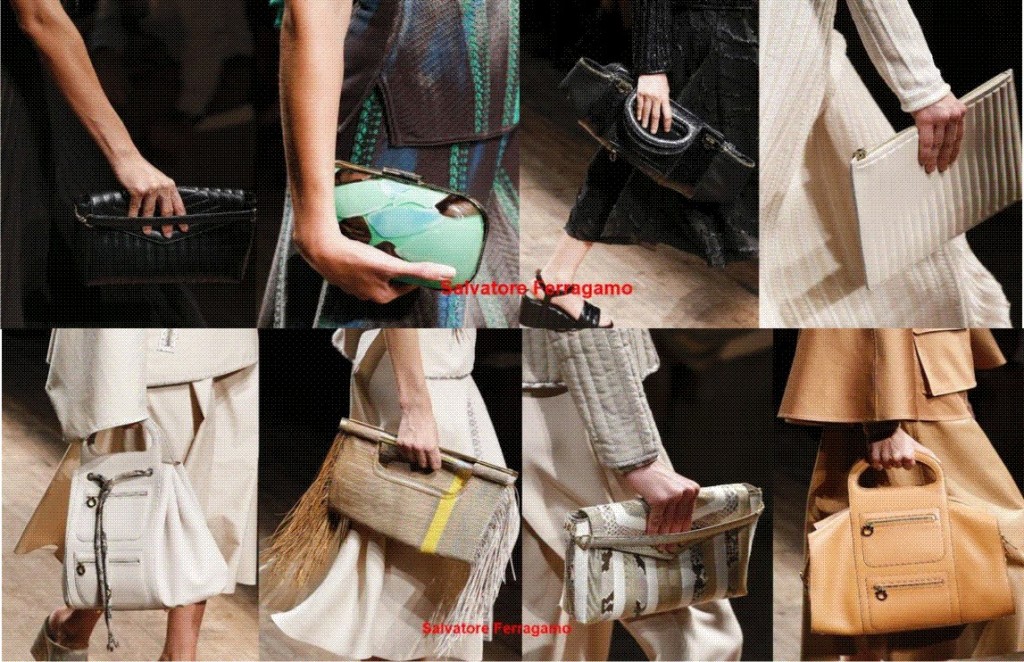 DOLCE AND GABBANA
As always, Dolce & Gabanna bags are refined and sophisticated. These not big items correspond with the given trend (spanish motives) and executed mainly from morocco leather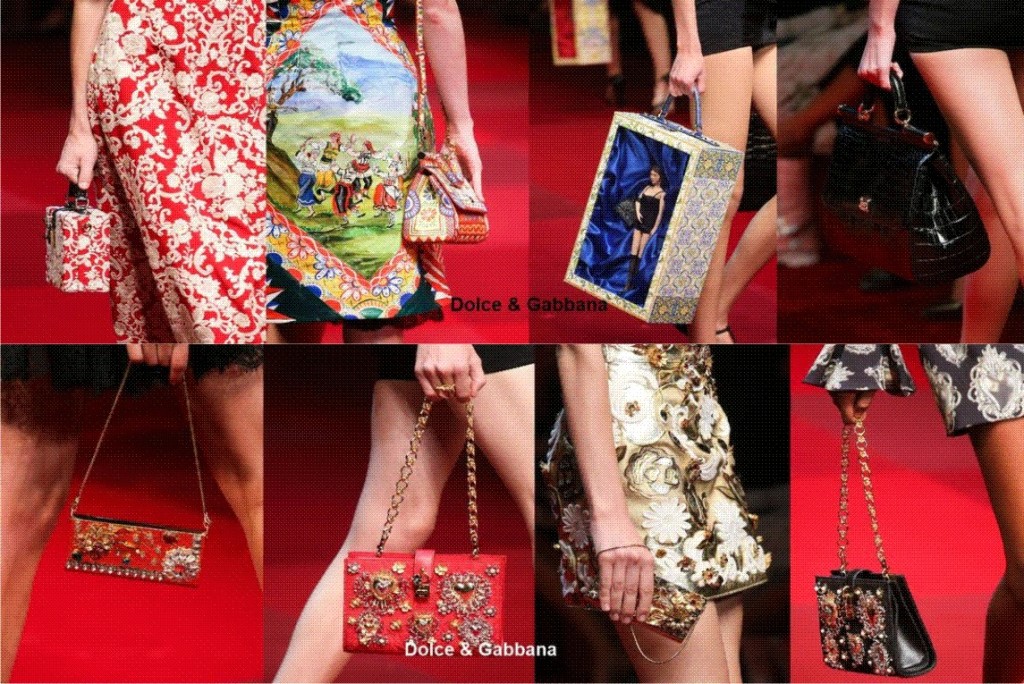 GIORGIO ARMANI, PRADA
Giorgio Armani And Prada bags are presented in voluminous models. Their distinctive feature is the texture.
VERSACE
Versace bags did not amaze anyone as fashion designers abide to the favourite dolce vita style the distinctive feature of them being crystals, gold logos, and catchy perforations.
Choose the appropriate accessories as their role in the creation of a look is not less important than a coat or a dress. If the bag is a heroine out in left field, then the overall impression about the lady will be injured.