Basic Makeup for Women – 
Makeup isn't one futility, it's a one form of self-esteem for all women. All women have a unique beauty without makeup, it's true, but not all like to leave home without it. Today I will speak about basic makeup, for work or go to school (nothing to exaggerate, ok girls?) for have confidence in yourself.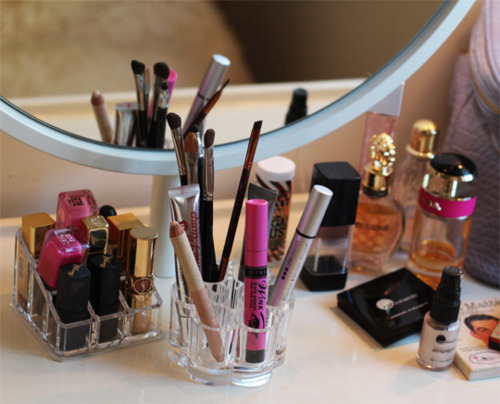 1. Follow the daily routine of skin: Before makeup you should exfoliate, tone and hydrate your skin, to have a fantastic makeup
2. Protect your skin and uses one sunscreen
3. Apply your primer, for your makeup last all day
4. Uniform the skin tone: Use your habitual foundation or one BB Cream after moisturizing your skin, to uniform and give a healthy appearance to your beautiful face
5. Correct imperfections: With your concealer, correct all imperfections in your face (blemishes, under eye circles and other imperfections)
6. Put a healthy face: Apply a little bit of your favorite blush to give a little color to cheekbones
7. Apply your compact powder to mattifier your skin
8. Now give to your eyes a fantastic look with your favorite mascara. Powerful eyes!
9. You're ready for work or school!