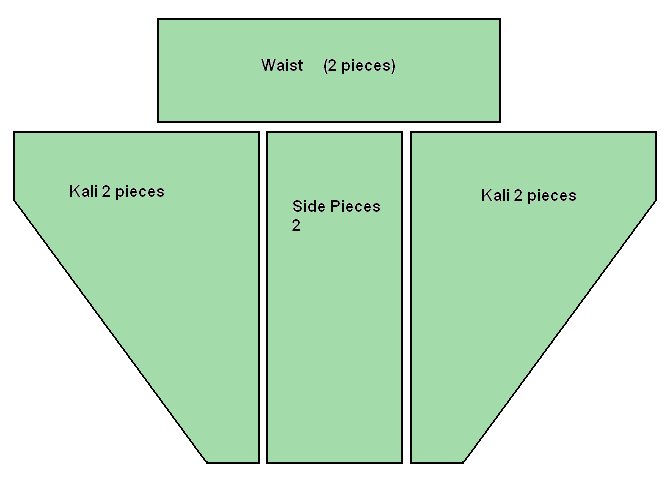 The Patiala salwar pattern is developed from the plain salwar pattern. This is one of the most fashionable salwars. It is worn with a long blouse like garment known as Kameez. This type of patiala salwar used by all, irrespective of age and nationality. Cut and sewed with a number of variations to suit different occasions and personalities. Salwar is varied to suit the current trend in fashion.
Measurements:
Salwar Length  :               41"
Hip                     :               38"
Waist to hip       :               8"
Ankle Round     :               12"
Material Suggested:
Cotton, grape.
Material Required:
3 ½ Mtrs
Waist Band Construction:
(0-1) & (2-3) = Waist to hip + 2" = 8"+1½" = 9½"
(0-2) & (1-3) = ½ hip + 2" = 19"+2" = 21"
Construction:
(0-1)& (2-3) = (p-r) & (q-s) = (Salwar Length – Waist Band Length) + 1½"= (41"-8") +2½" = 35½"
(p-q) & (r-s) = approximately 12″
(1-4) & (2-5) = 2"
Join (4-5)
(x-x') & (y-y') = crotchline= 6" [you have to find 6" straight line in between (0-5) to (4-5) & (4-3) to (4-5)]
Cutting line:
Kali pieces: 0-x-x'-y'-4-1 & 2-5-x'-y'-y-4-3
Leg side pieces:  p-q-r-s
Waist Band Sewing Instructions: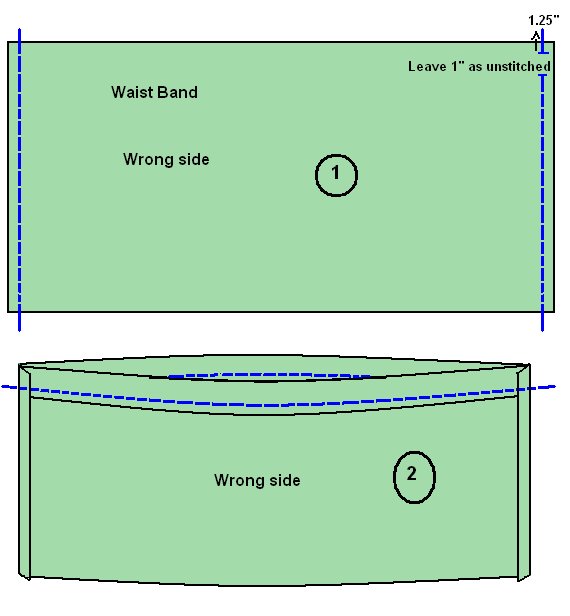 Sewing Instructions: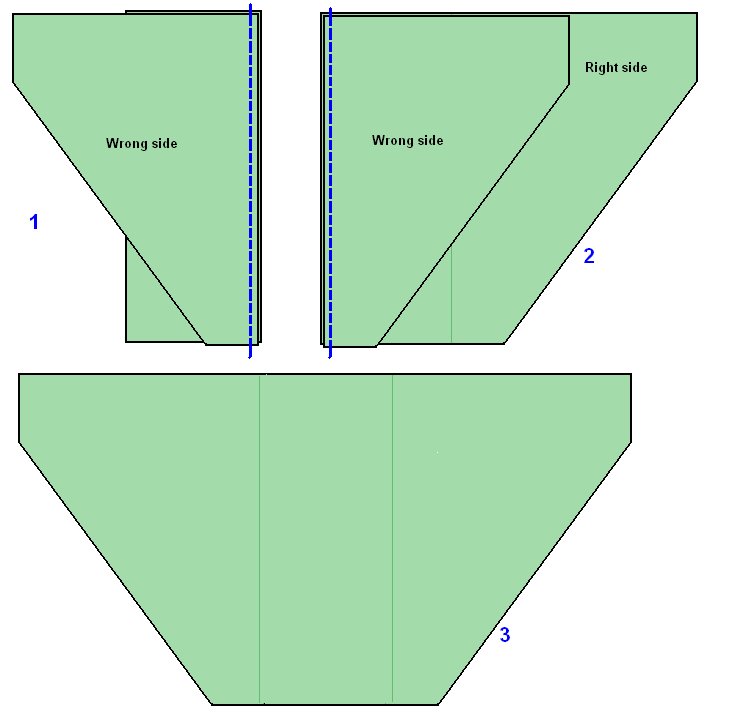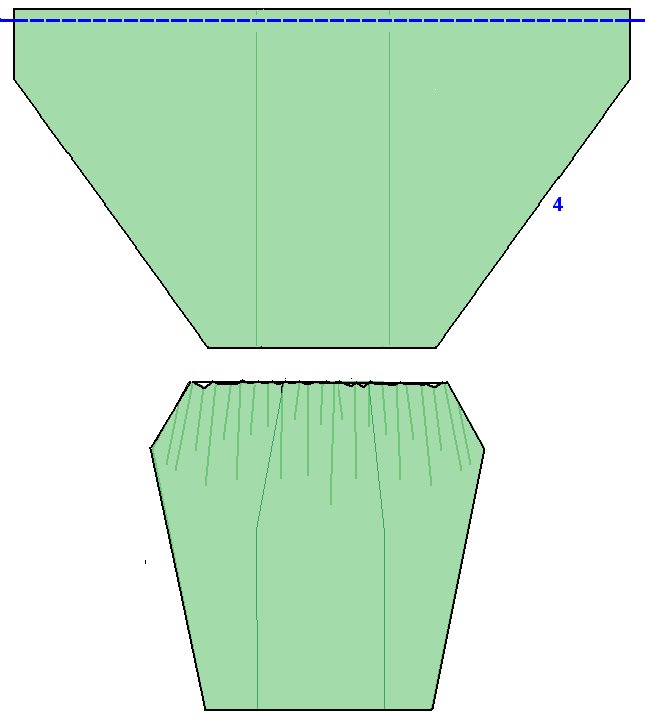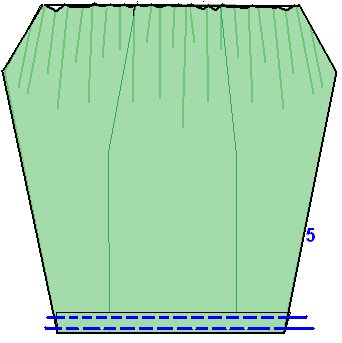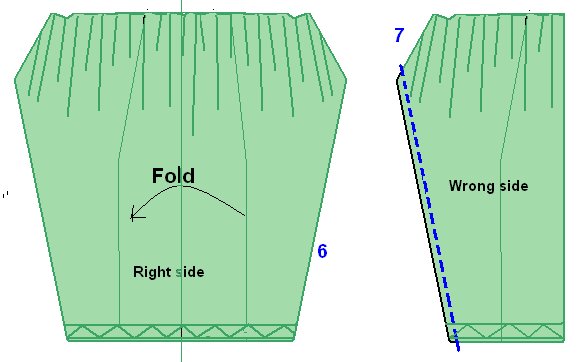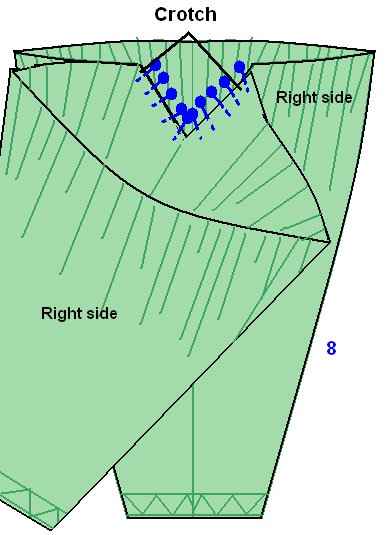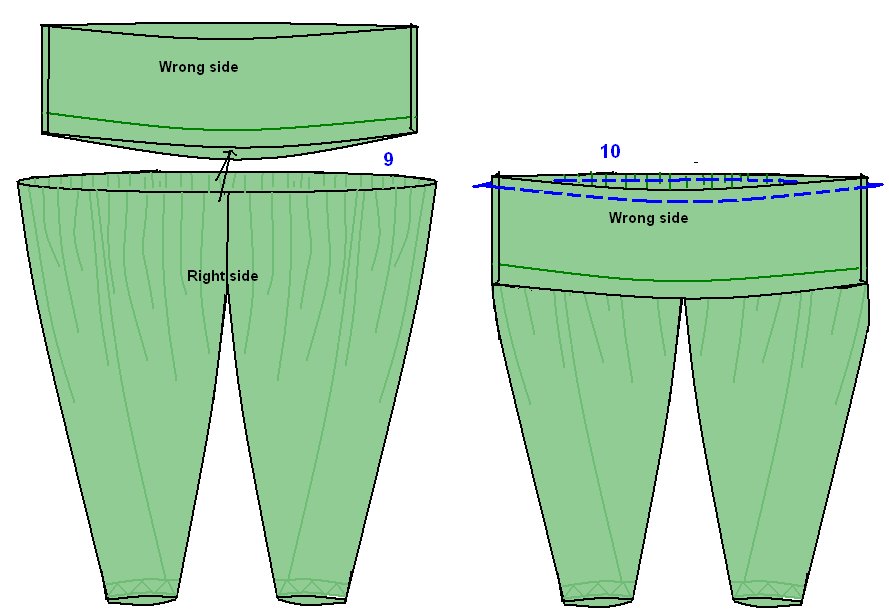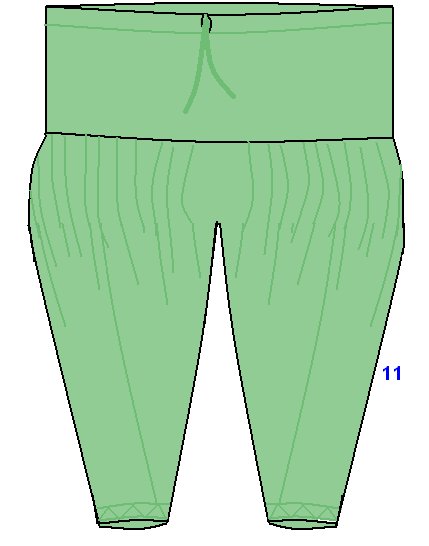 Now the PATIALA SALWAR is ready to wear…