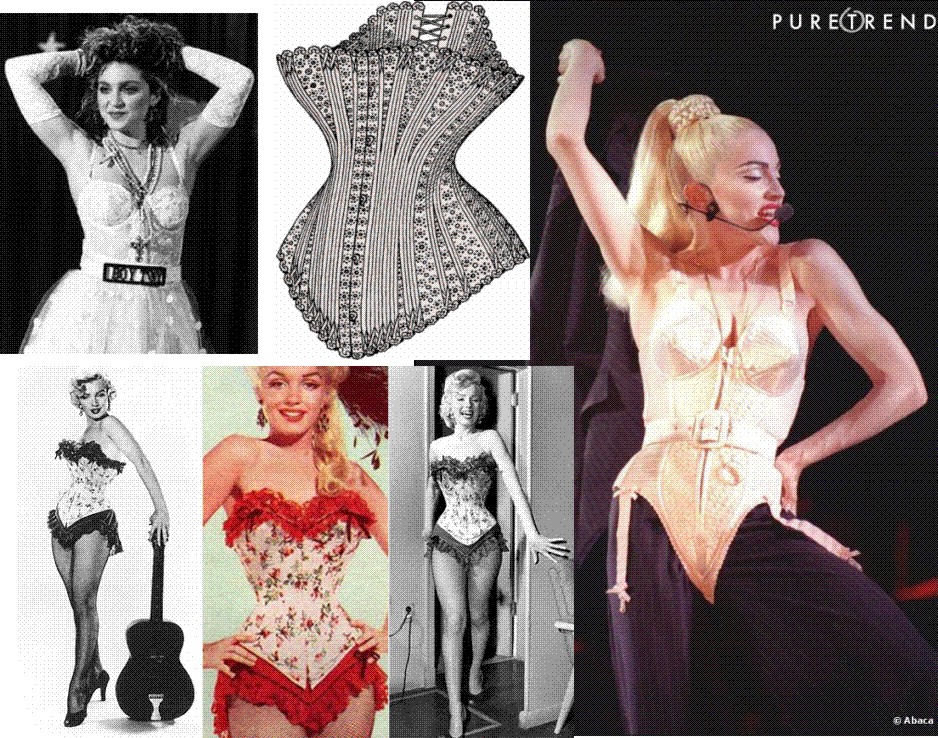 Running with the years the pattern of fashion gone evolving along with a change in parallel fabrics. Example of it have been the lycra, etc. Then has become the form of achieving patterns. Currently investigating day by day as provide those people clothing made in fabrics to achieve status, comfort, etc. Thanks to all this court on fabrics made more and more practice for current lifestyle.
Example of this is the corset crinoline so much years ago. It was imposed another style on corsets by madonna again as icon. The structure of varying corset gone so sensual style will achieve the look after giving strength to who use the dress.
Fabrics with which the corsets are made 21st century have achieved the desired effect without the sacrifices of our predecessors.
Also the more popular icon of the history of hollywood marylin monroe used corsets to show sensuality, youngest and beauty. Her corset was made on flower prints fabric that give a look as innocence. Moreover at the mouling rouge the women of the cabarets where corsets as a garment on red colour. This colour represents the best as mouling "rouge". When rouge is a hot color, the color of the rose, the blood, health and youngest.
Another topic are the gotic garments young girls use to wear, they use corsets on black colour, with all that represent: darkness, underground, and out of the common people were as a garment. They prefer leather as a fabric, and to complete the garment use crucifix not as a religion but as a style.
Up to this century 21 more and more women now a days prefer to use a corset below the bride dress. Also is used on the streets. You can see it with a lot of kind of fabrics.
The evolution of the fabrics allow  this kind of corsets made with more simple patterns than they where at the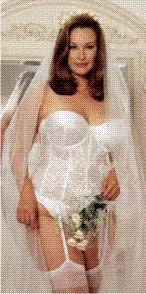 first moment they appear. That brings prominent silhouette without health problems like was centuries ago.
there are sites on the internet that provides corsets with standard sizes, and also clients can choose the fabric, color, textures, and embroidery.
This kind of site offer to do a design join with the designer to create something just like the client want.
Also they offer to do the corset made to mesure.
Just married !!! Enjoy your bride day!!!!!