'Haute couture' goes back several centuries, specifically the year 1868, when the needle artists came together to form the Chambre Syndicale de la Haute Couture, a body to regulate this business and today is encompassed within the Fédération Française de la Couture, du Prêt – à -Porter des Couturiers et des Créateurs de Mode, founded in 1973 and located at number 100 rue du Faubourg Saint Honoré.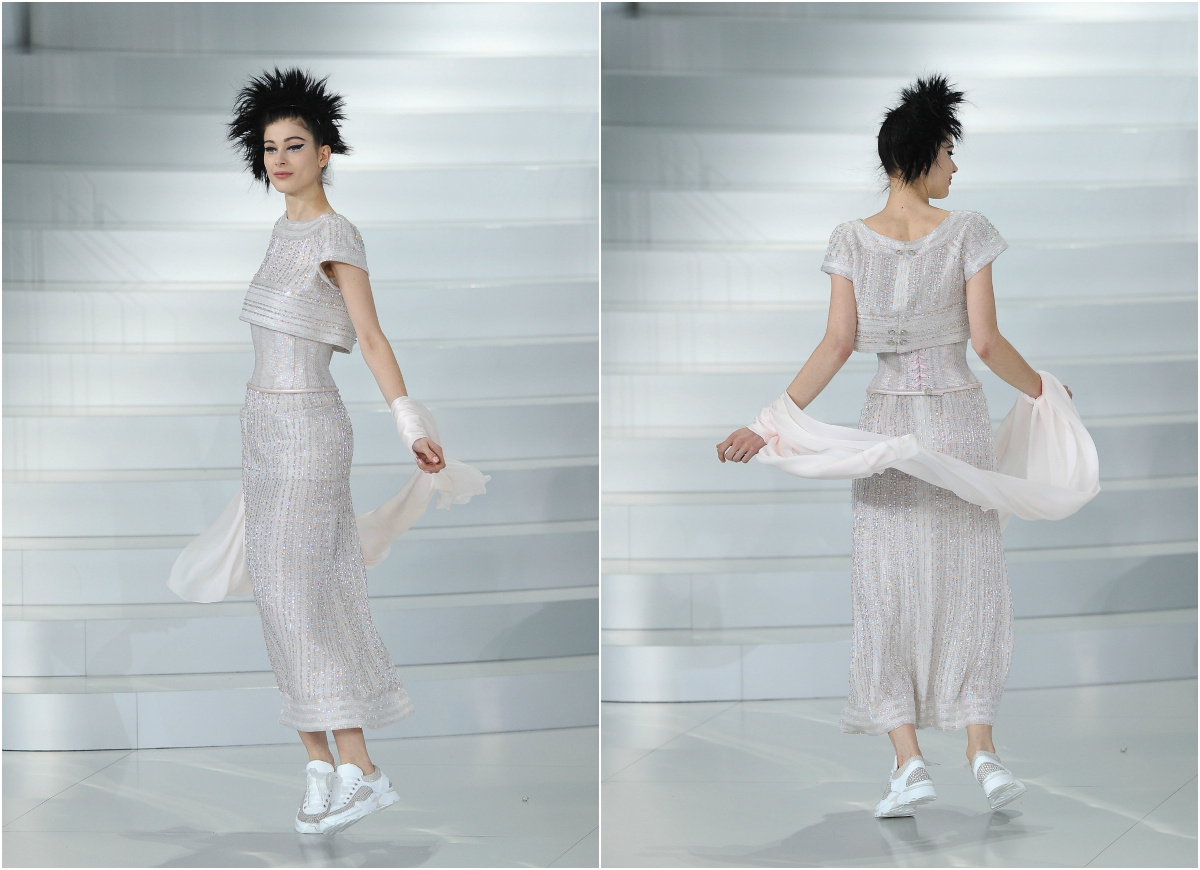 The French Ministry of Industry and Fédération Française own the Couture are responsible to dictate what homes are termed 'haute couture'.
The requirements are first:
should create custom designs and offer several test sessions to ensure that clothes stay perfect. Moreover, firms have to have a workshop in Paris who works full time and has more than twenty employees. And finally, present two new collections a year, one in January and one in July, composed of both pieces for day and night.
A collective known as 'les petite mains' is in charge of creating each piece by hand. A process in which they can get to invest hundreds of hours using the highest quality fabrics. It is not surprising, therefore, that the cheaper parts reach a price of several thousand euros. A value that increases in the number of craftsmen, time, design and materials used.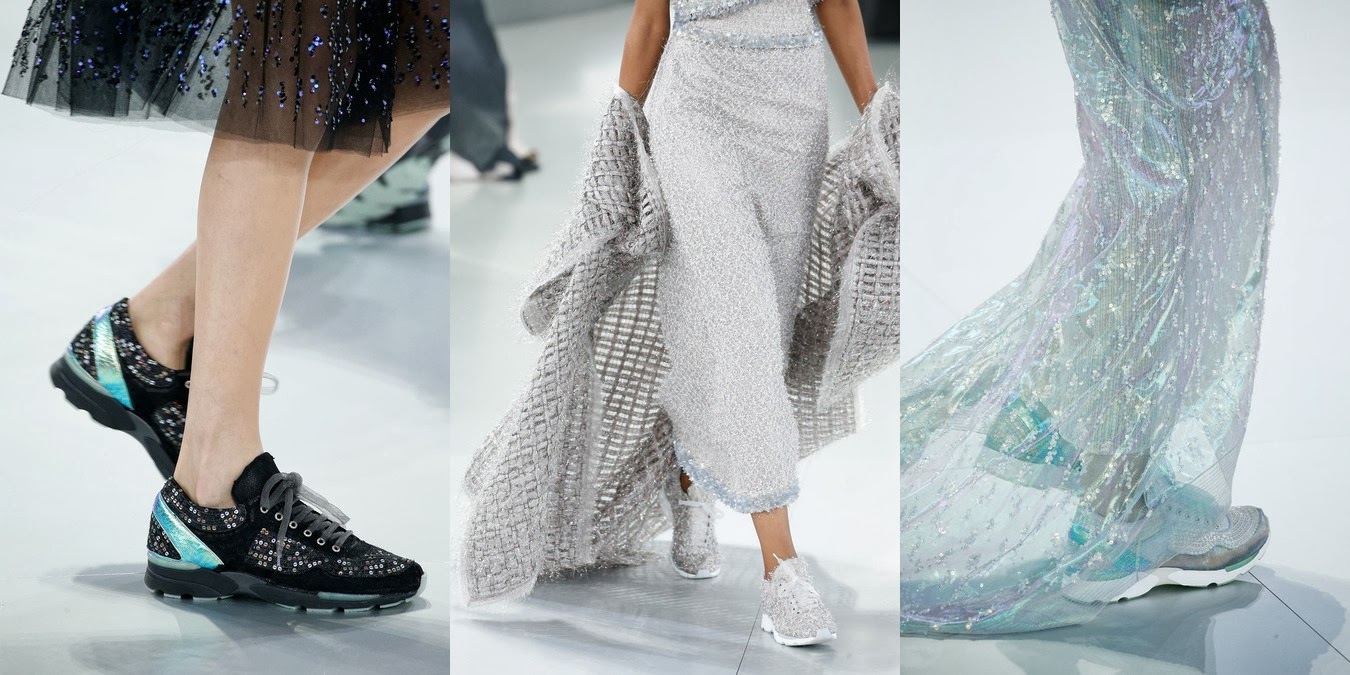 Very expensive and unique pieces that just are handmade and custom and take months to be delivered. The couture houses say the double-digit increase in sales is due to the arrival of a new consumer, largely from the technology industry.
The tension between past and present is inevitable in a discipline that continues to identify the fifties as its golden age as care to remember an exhibition that will open on July 12 at the Galliera Museum in Paris. A decade which served as inspiration for Donatella Versace theoretical in their parade on Sunday. Although Versace also took the time reference with much freedom and ended up bringing the issue to his usual spot at the hands of corsets, leather and metal closures and gowns that bare legs to the limit.
If you take the word 'couture' to the letter, its definition would be making exclusive pieces created customized. However, the label 'haute couture' involves much more than creating garments for a unique public alike; has become an art. Also fashion and technology have become good friends.
On the first day of parades of haute couture collections for fall / winter 2014-2015 in Paris coexist praise the virtuous craftsmanship of these outfits with nods to technology. Which may be the salvation of a discipline that is presumed dead a decade ago and can not be pre-digital any more. It is as if, 15 years after finishing high school, computer nerds and art students have reunited to discover their affinities. First, Apple announced the signing of a third executive of the luxury industry: VP Tag Heuer, one of the largest matchmaking industry group (LVMH), joins the CEO of Burberry and Yves Saint Laurent. Moreover, the couture houses say the increase in sales is due to the arrival of a new consumer, largely from the technology industry.
Despite the exorbitant prices they can achieve some of their designs; the haute couture business is not as profitable as you might think. It has also changed the profile of its portfolio of major customers, which today has evolved from the upper echelons of society: French potential buyers when they coined the term large fortune from Russia, Eastern Europe and China.
In a world obsessed with youth, tend to want to modernize. Especially since this artisan craft, is about 150 years old, lives in the stronghold of tyrannical imaginable renewal fashion. But the transformation is not easy task when, in essence, you are an archaic discipline.
The presentation of haute couture collections for spring / summer recently held in Paris has become a conference on the future of the few artisans who can still make embroidered able to excite and also how to make your watermarks appeal to a new generation as it is setting the market where the age of the target audience has dropped between 30 and 40 years of potential clients.
Seek tuning with a technological society:

"This is history, but with a current viewpoint," argues the president of Dior, Sidney Toledano, "The generation that is now thirty years has gone into high fashion and looking for an updated tradition. That Raf Simons, director of creative brand since 2012 does it very well. It is not a pure review. As the great painters, incorporating earlier works in a speech that promotes discipline forward. It reminds me of El Greco, whose work I have admired recently in Toledano, and the way in which incorporated the legacy of his predecessors to build something new and proper".
The designer Karl Lagerfeld, Chanel's creative director since 1983, is aimed at rejuvenating couture: all models parade (including the bride) wore sneakers. Yes, conducted by the shoemaker Massaro in lace and exotic skins.
The haute couture spring / summer 2014 Chanel was held, as usual, at the Grand Palais in Paris transformed this once in an area dubbed Club Cambon (referring to the street where the headquarters of the company is) thanks to spectacular scenery.
Today, the picture 'haute couture' it up like Atelier Versace firms Lithuania, Chanel, Dior, Giambattista Valli, Alexis Mabille, Elie Saab, Valentino, Zuhair Murad, Stephane Rolland, Jean Paul Gaultière , Giorgio Armani Privé or Viktor & Rolf.