Fashion on Street
Fashion is that one thing which can be emerged from anywhere or anything. It may be from a high class fashionable people or may be even from a street i.e., street fashion.
You may be surprised that mostly a new fashion or look is derived from street fashion  only. For instance, the so called popular jeans or denim fabric has arrised from streets only i.e., from a cowboy appearance.
Street fashion is a fashion that is considered to have emerged not from studios, but from the grassroots. It is generally in touch with youth culture. Most major youth sub-cultures had an associated street fashion. For example, Hippies( denim with T-shirts along with flared trousers with long hair), Punk Fashion (ripped clothing, safety pins, bondage, provocative T-shirts slogans),Gothaic style, Hip-Hop style.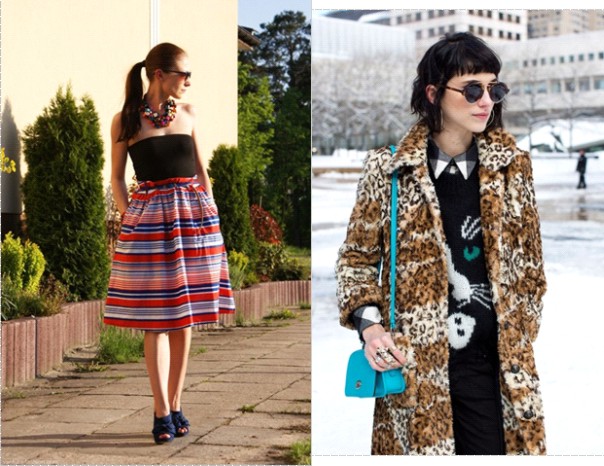 From all over the world, Street fashion takes place. It is mainly arrives from fashion innovators, who do not follow any fashion, who have the guts to initiate a new trend, new look and dressing creatively in their own taste and sense.
Tokyo, New York, Berlin, Paris, London are some of the important and markable place from the whole world for street fashion. The most famous and top designer visit these places regularly from creating new design concepts for an innovative fashionand in this way after a lots and lots of reasearcing the street culture , one fashion takes place.
Not only for dresses, street fashion also gives new ideas about shoes, coats, bags, jeans, jewellery and accesories.Street fashion can give rise to the most eye-catching street style, best dresses, seasonal styles and mesmerizing accesories and then only that fashion comes to the market and if successful then comes in the mass market.