Kids love the bags which is easy to use… Drawstring bag is a perfect for your kids. Easy to stuff and close with draw string cord. It looks stylish too…  Here is the tutorial to make this bag with simple steps…
Things you'll need:
1½Mtrs (fabric width is 60cms) or 2 Mtrs (fabric width is 42cms).
1 press button or Velcro and 150cms length cord 2nos.
Material suggested:
Heavy weight fabrics like Thick cotton, denim.
Construction:
Measurements are in Cms included with seam allowance.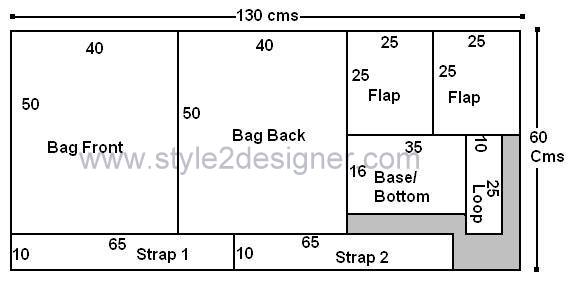 Sewing instruction: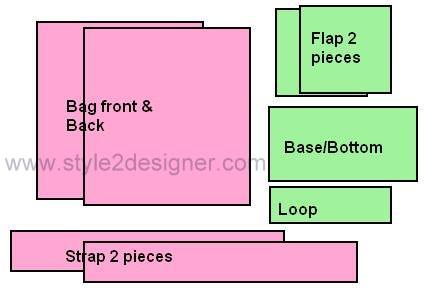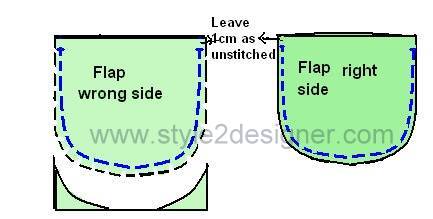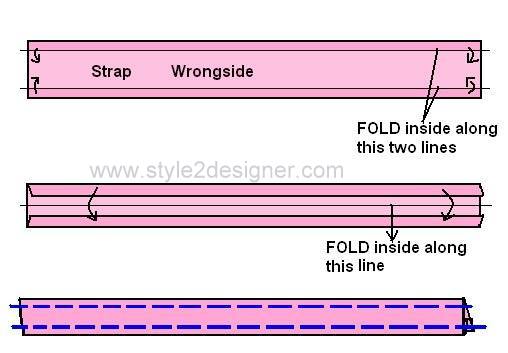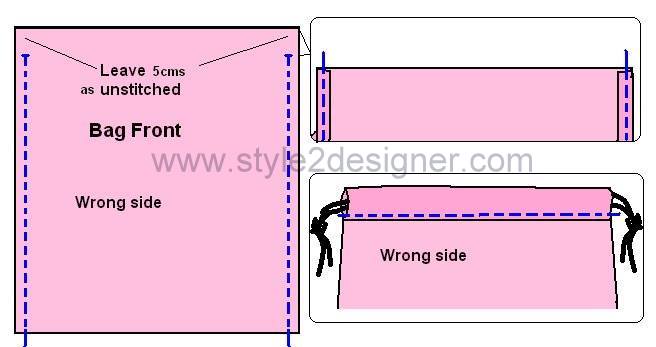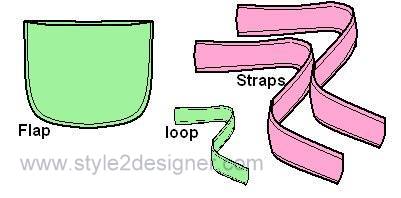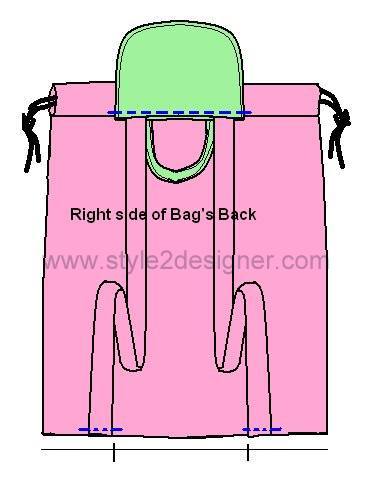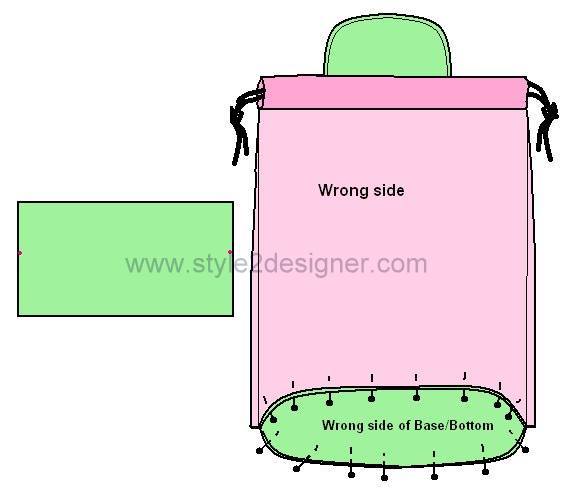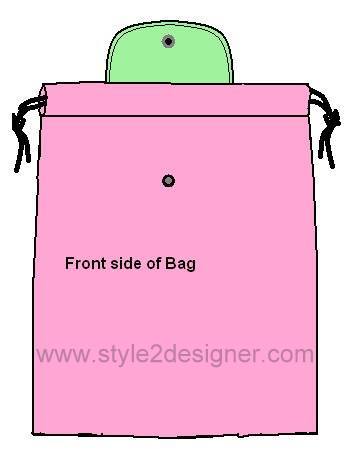 Now u got a lovely Drawstring bag with 7 simple Steps…