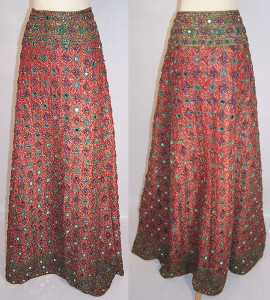 Lehenga is a style of skirt ideally paired with choli. It is a traditional dress in India. There are many different ways to wear lehenga. Lehenga mostly as bridal wear for wedding. Now a days it is worn by everyone for any special occasions…. Because it gives traditional as well as modern look.. There are so many variations in lehenga, here I give the basic tutorial of Sew Lehenga Skirt…
Lehenga Skirt Measurements: (For 8yrs Girl)
Waist: 61cms
Seat   : 72cms
Skirt length: 72cms
Materials suggested for this Lehenga Skirt:
Silk, Silk cotton,
Materials required for Small Girls Lehenga Skirt:
1¼meters to 2 meters of fabric and 1" Elastic 57cms
Lehenga Skirt Pattern Draft: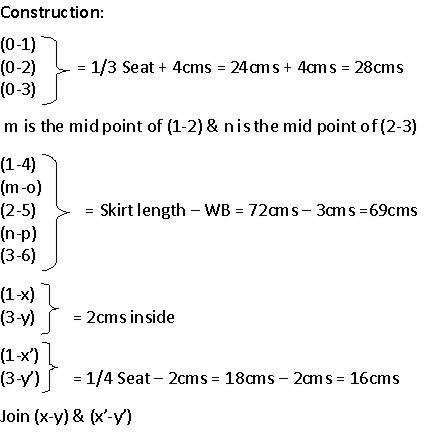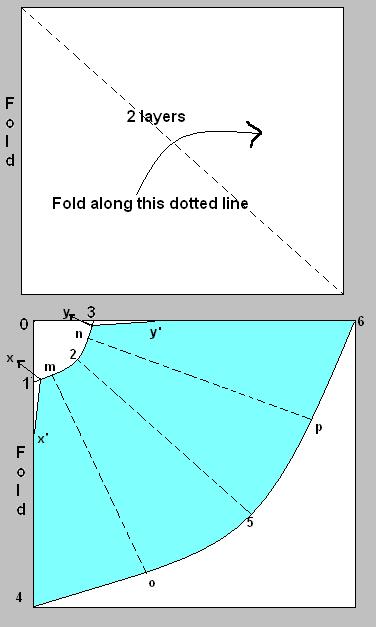 For WB (Waist Band): Measure (x-y) on the curve through m-2-n = 80cms width and 10cms height For Border: Measure along the hem line Cutting line: 1-x-m-2-n-y-y'-6-p-5-o-4-x'-x Seam allowance should be 1cm for all sides except hemline. 2cms hemline seam allowance.
Lehenga Skirt Sewing Tutorial Step by step:
Step 1 : Sew any one side seams by facing right sides together using a 1cm seam allowance. After sewing press seams.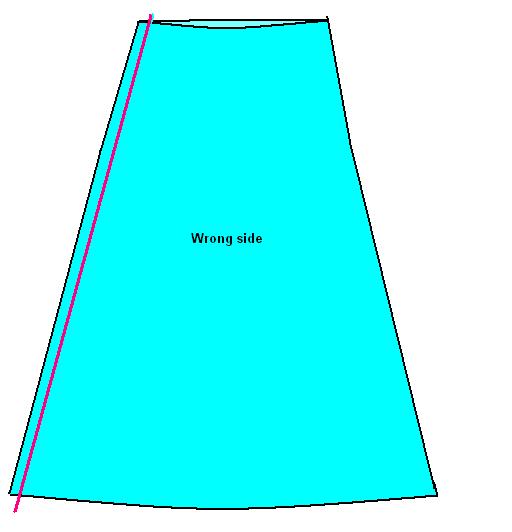 Step 2: On hemline fold 1cm inside & press again fold 1cm (double folding) inside and press. Then sew along the pink line shown in below picture.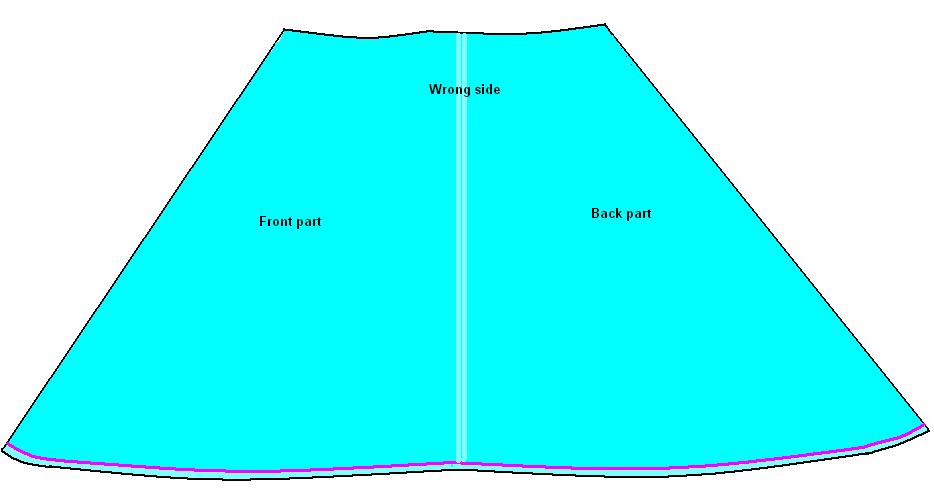 If you want to attach border, seam allowance should be 1cm & sew by facing wrong side of the Lehenga and right side of border, then fold the border towards right side of Lehenga and fold 1cm inside the border then sew along the pink line shown in below pictures.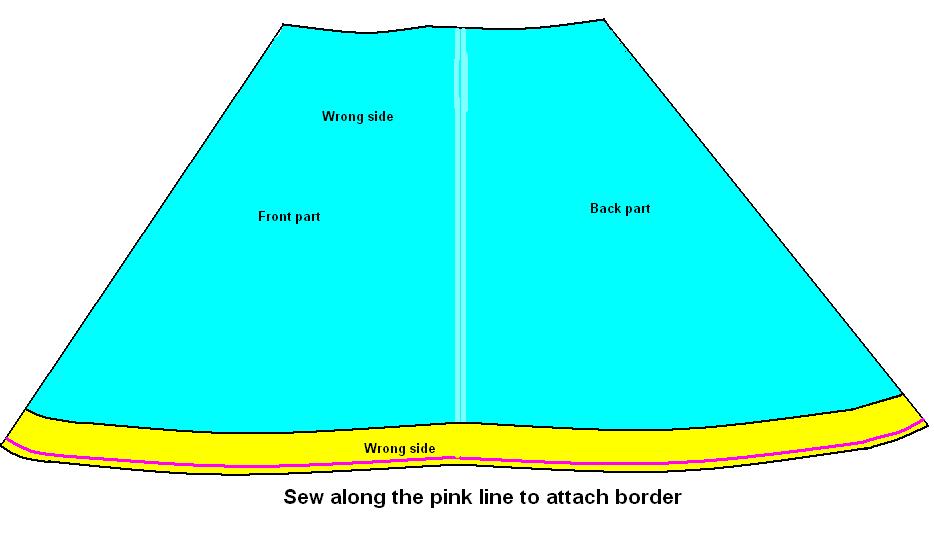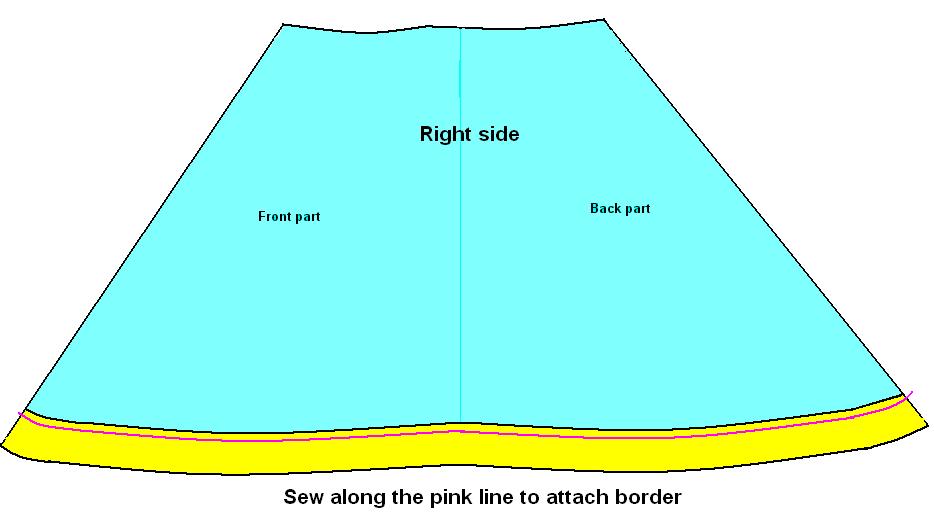 Step 3: Make waist band with the instructions.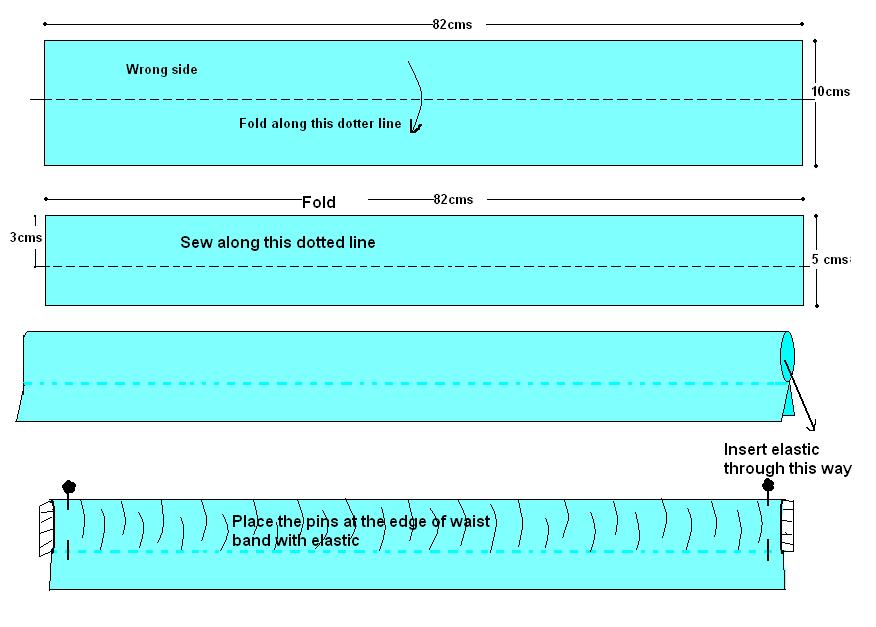 Step 4 : Insert the Lehenga skirt in between the two folded open edges of Waist band and pin it. Sew along pink line mentioned in below picture. (Adjust the elastic waist band while sewing. pins help to make perfect finish)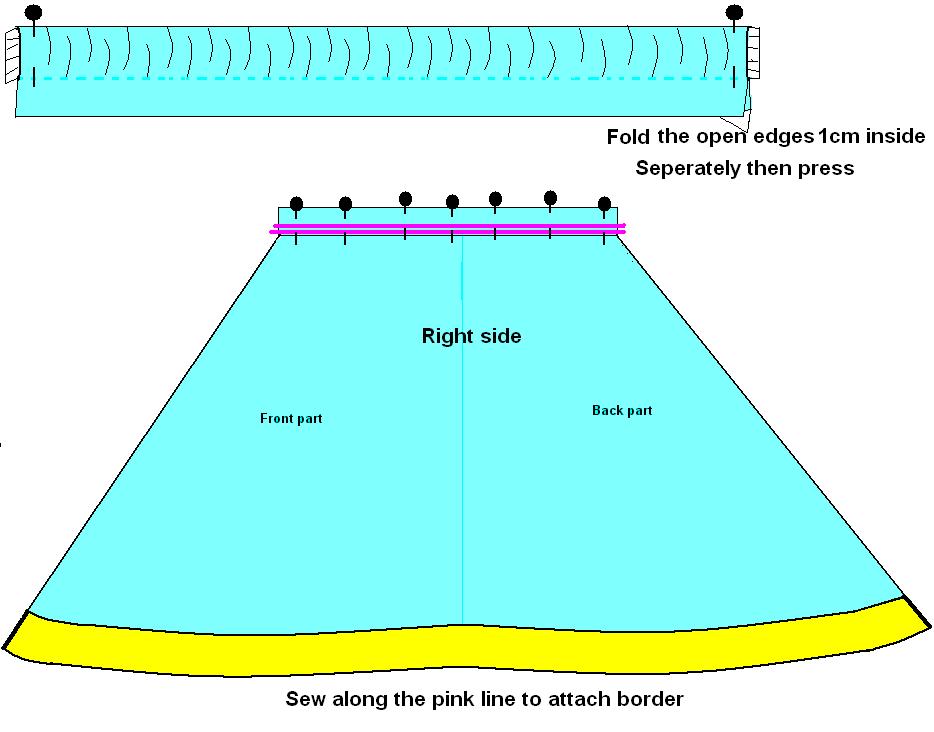 Step 5:Sew along the other side seams by facing right sides together.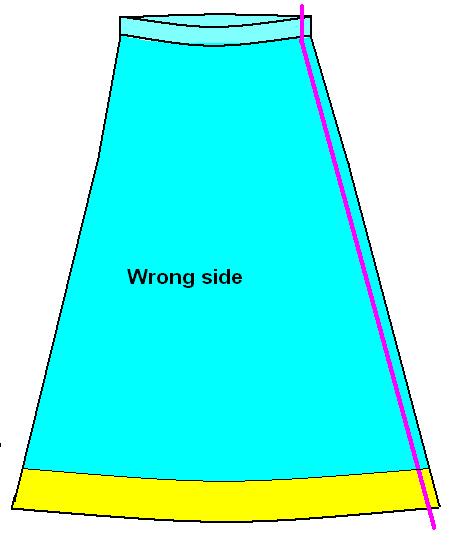 Now the Lehenga Skirt is ready….

Lehenga choli is our Next tutorial…..