This type of Anarkali suit usually having 2 layers. Layers with different length, which are stitched as skirt part. The layers can be of the same color with hemline borders or of different but related colours. Layered Anarkali Pattern gives elegant look for women who wear it. This Anarkali suit stitched with thin fabrics like chiffon, Georgette, net & tissue with suitable lining.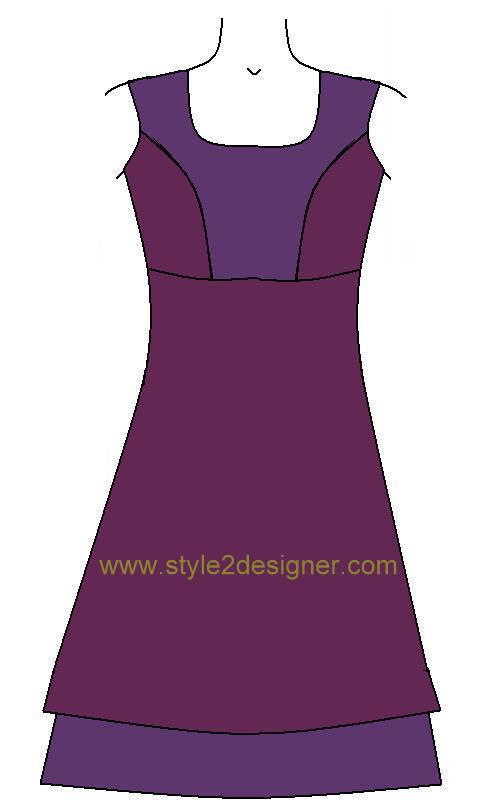 Bodice measurements are same as other Anarkali pattern. Click HERE to refer bodice drafting details.
Skirt portions have 2 layers. Those 2 layers with different length, first layer's length is (Anarkali length – bodice length). Second layer should be (3" to 5") less than the first layer's length.
If the first layer skirt is full circle then you have to cut the second layer skirt as ¾th of circle. Click HERE to refer the circular skirt potion drafting details.
First Prepare bodice portion. Then draft 2 skirt layers with these following tips:
*Second layer same as circular Anarkali's skirt portion.

*For the first layer fold the fabric along lengthwise then fold again along widthwise but the fold should not exceed 80% like the below image. Then mark waist and hemline with circular Anarkali's skirt draft.
Finish hemline and side seams of 2 skirts. Then sew these 2 skirt's waist line to the bodice waist line together.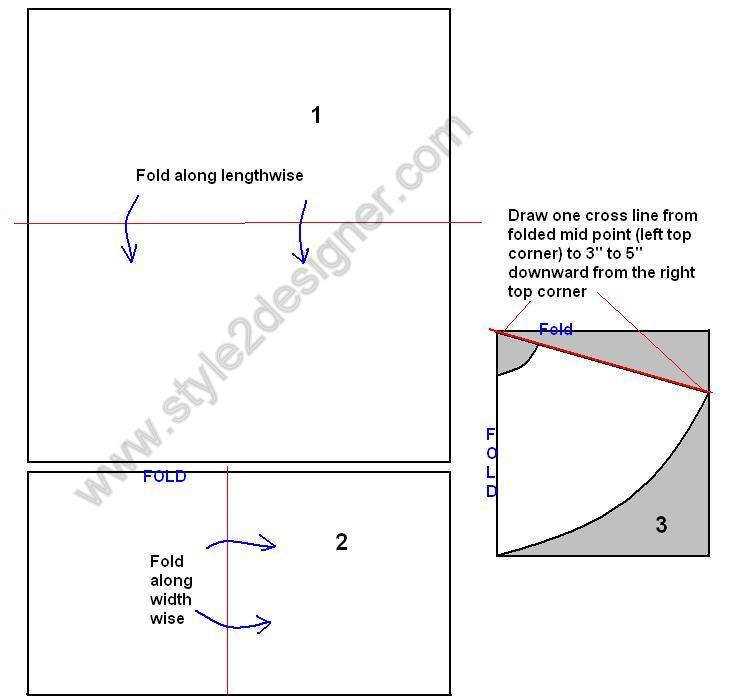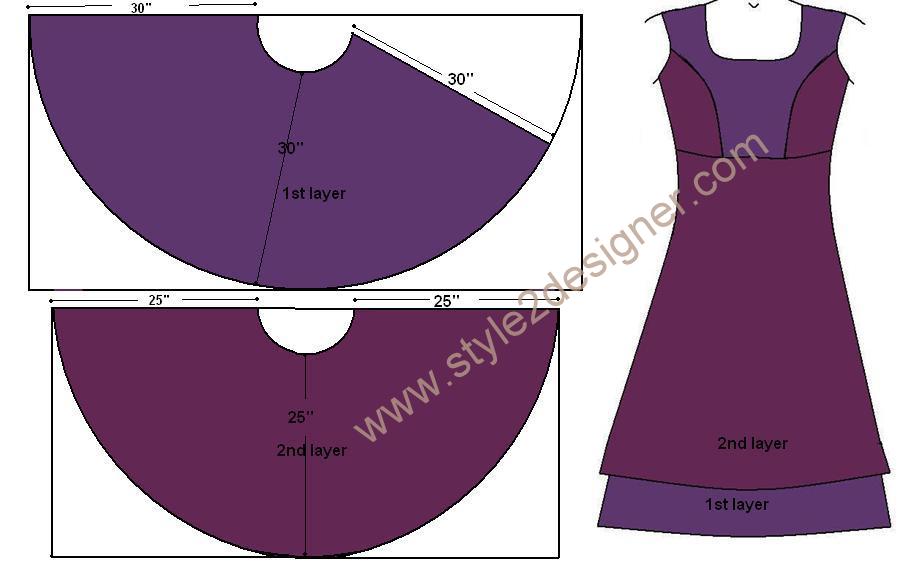 Now u get layered Anarkali… you can make it with some variations like hemline border, by adding more layers, with different asymmetrical layers, etc…