" Im bringing sexy back
Them other boys don't know how to act
I think its special what's behind your back"
Indeed Justin Timberlake is right- Your back is very special.
Its summer time – backless dresses , tops and shirts are becoming more a popular trend than ever so Girls c'mon and uncover your beautiful back.
The back
Its sexy ,mysterious, suggestive yet very classy and subtle. For all those who arent that comfortable showing their cleavage, flaunt your back.
Showing off the back gives you that slightly naughty , cutey edge. So go on and pick up your backless dress not just for the upcoming sat night but also for the coffee date with the new hottie
Its raining options
The stores are full of backless dresses, tops. You want a low back cut or just a peek a boo cut, a scoop cut- its all there.
Go visit Zara, mango, forever 21, or stop by SN for cheaper options. you are getting them all.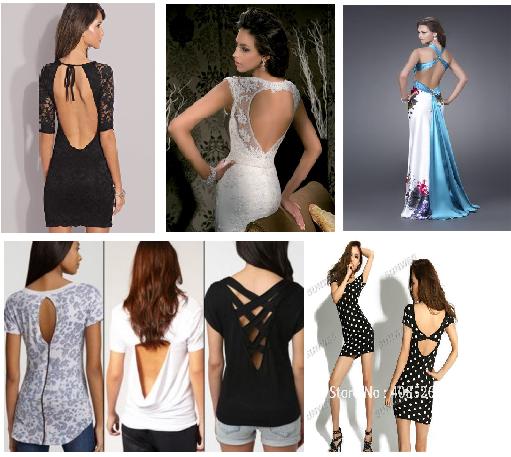 Get Creative
Don't feel like shopping….I have a perfect idea for you.
You save money and you recycle your clothes. I love doing so
All you need is to have a good look into your wardrobe, find that tube top that you havnt worn in a while.
Get it out, get your scissors out.
From the back , leave 3 inches above and just cut an inverted V from the center. And you have your Backless top ready.
If you want to tryurskills, you can cut a circle, triangle , a heart or anything that you like..
You are good to go and  show off some back.